Our Mission
I cannot tell you about all the places we operate. It is simply too dangerous. However, I can tell you about a place we are concentrating on, because it is a place where a door has been opened. A place where Muslims are coming to the light of life every day.
Today, a person born in Iraq is more likely to be struck by lightning then they are to become a member of a Bible preaching church.
However, even in Iraq there is an oasis. A small piece of land, named Kurdistan, Iraq. Iraqi Kurdistan is a country within a country. It has its own government, military and flag. It has a population of nearly 8 million people who are open to the gospel. The good news is being spread there.
Watch our video to see how.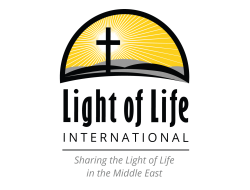 Light of Life International